Brief description.
Lepalm Design Crew, an architecture design firm, approached us regarding an upgrade for their previous website. The previous website had not completely satisfied the client's needs as he wanted a brief website that mostly depicted the work that he had done before. It was also challenging to understand precisely what his work consisted of by simply visiting the website.
The solution.
We, Ndolena Design, intervened and ticked all client requirements boxes.
We have changed the navigation style where the first items displayed are HQ images with very brief descriptions and a link to view more information, with a slick transition effect. This is on the homepage of the website.
We reorganised the pages accordingly to group information according to what the reader is looking for.
For previously done work, there is a side-by-side display of 'before' and 'after' comparisons that show how Lepalm Design Crew works on projects.
We have linked the social media feed which directly reflects social media posts on the website in real-time.
A contact form was created for more precise communication as well as a services page for a more detailed explanation of Lepalm Design Crew services.
Website link:
Before Redesign by Ndolena Design: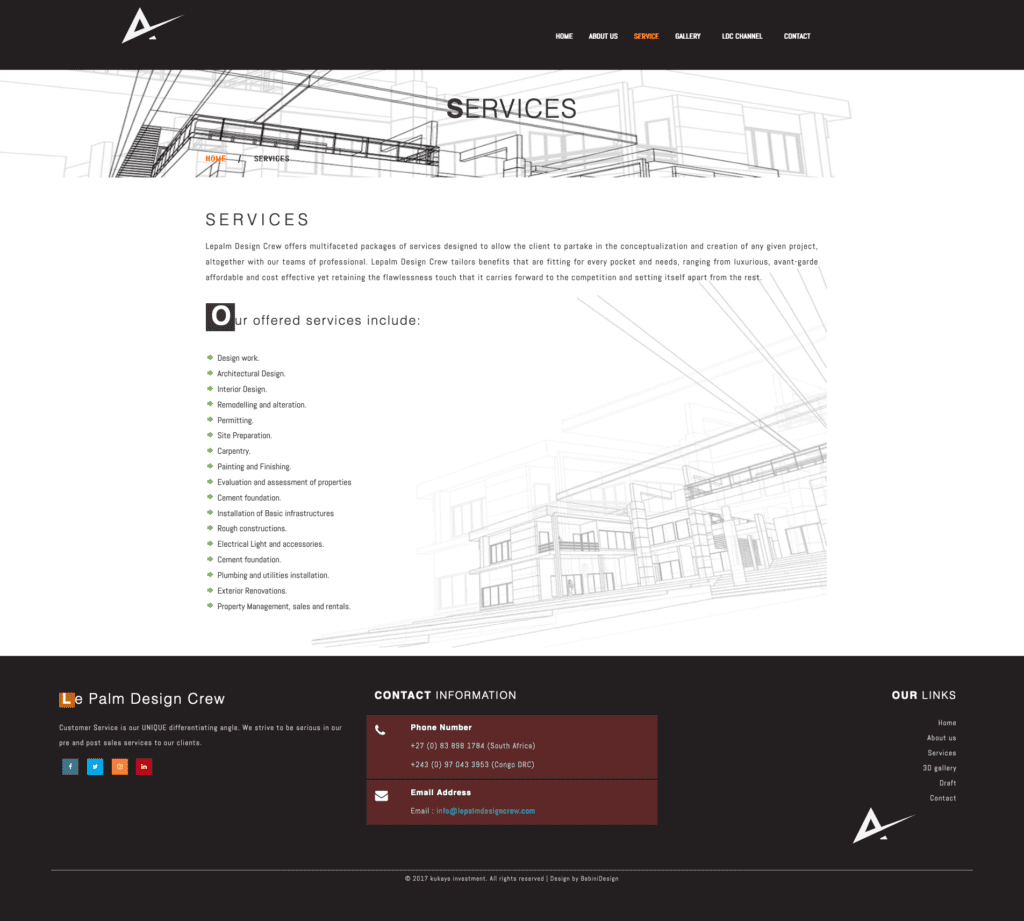 After Redesign by Ndolena Design:
Download the rest of this Case Study here :